Why Ned Nwoko married Regina Daniels is the question that will still be ringing in a lot of people's head even till the kingdom come because he had a lot of options to choose from but why then did he choose to marry the popular actress Regina Daniels knowing fully well that the age difference is quite much?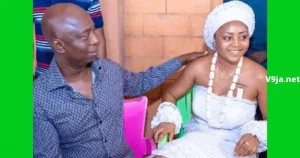 Why did ned Nwoko choose to marry Reginal Daniels even after so many wives? are there no other women that are his age and also beautiful to marry?
These and a lot more questions have been ringing in our head ever since Ned Nwoko got married to the popular actress.
In this article, I will be answering and clearing the air about why Ned Nwoko married Regina Daniels.
So grab your popcorn and let's dive in.!
The Reason Why Ned Nwoko Married Regina Daniels
It's no doubt that after the announcement of Ned Nwoko and Reginal daniels getting married, a lot of controversies started, and social media was on fire as to why a man as old as Ned Nwoko would want to marry a "child-like Regina Daniels".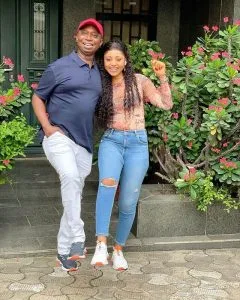 Well, Ned Nwoko is a man that came from a polygamous family and has always wanted to marry more than one wife either old or young, he believes that Igbo tradition allows a man to marry more than one wife according to the interview he held with BBC Pidgin.
Ned Nwoko believes that he doesn't need to fall in love with a girl he likes before getting married to that girl and he also does not believe in dating before marriage.
What he said he believes in is that, if a girl does not fall in love with him before marriage, then after marriage, she will fall in love with him.
He did not lie when he said all that because I have checked all the wives he got married to, he got married to them under 3 weeks of knowing each other.
Ned Nwoko also said that he married Regina Daniels because he liked and fell in love with her the moment he set his eyes on her the first time they met.
How did Regina Daniels meet Ned Nwoko?
A lot of speculations as to how Regina Daniels met Ned Nwoko. People believed that Regina Daniels mother was the person that connected her and Ned Nwoko together.
And they also backlash against her mother because they also believe that she connected Ned Nwoko and Regina Daniels together because of his money.
During an interview with Daddy Freez, Ned Nwoko debunked the claim that he met Regina Daniels through her mother.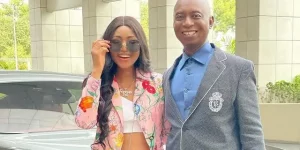 Ned Nwoko met the actress when Regina Daniels and her mother went on a tour to Ned Nwoko's house in Asaba. The politician's house is just like a tourist center where people go to feed their eyes with beautiful things of life. Well as life may have it, Ned Nwoko fed his eyes with Regina Daniels beauty and she also fed her eyes with Ned Nwoko's handsomeness. The both of them fell in love after that event and they got married 3 weeks after knowing each other.
When did Regina get married?
Regina Daniels got married to her husband Ned Nwoko in 2019 in Aniocha Local Govt Area, Delta State when she was 18 years old.
Did Ned Nwoko marry a new wife after Regina Daniels?
Ned Nwoko is yet to marry another wife after getting married to the popular actress Regina Daniels in 2019. The politician Ned Nwoko came out to debunk the news that he is getting married to another woman or has gotten married to another woman.
Ned Nwoko has come out to say it boldly that if he wants to get married to another woman, he will not do it in private but in the open.
Where is Ned Nwoke from?
Ned Nwoko is from delta state in Aniocha North Local Government Area. He came from a royal family in the delta state. that's why they call him Prince Ned Nwoko.
Conclusion
Having seen why Ned Nwoko married Regina Daniels, I hope you are convinced now that it's love at first sight and not money at first sight. I believe that they are both adults and they know what they want and we cannot keep asking why ned Nwoko married Regina Daniels. If they are happy, we should also be happy. what matters the most is happiness in marriage.
After knowing why Ned Nwoko married Regina Daniels, do you still think they got married because of love? drop your comment below.