Looking for the top 15 best Nigerian movies 2022, making waves on the internet right now? well, this post is for you.
Nigerian movies have improved from what we used to know back in the days when we were little.
In this post, we are going to be looking at the top 15 best Nollywood movies 2022 that you can watch in the comfort of your home.
Top 15 Best Nigerian Movies In 2022
We all know that the Nigerian movies industry is one of the growing industries in entertainment right now. Over the months, Nollywood producers have made a good amount of classic Nigerian movies in 2022 so far.
Here are the top Nollywood movies 2022 that made it to the top 15 hot interesting Nigerian movies.
1. Bad Comments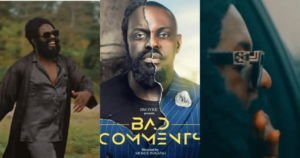 If you are a social media person, you would have seen how people bully celebrities and other people on social media, maybe through comments, making a video, or photos. This has affected so many people in a negative way.
It takes a strong heart to be able to survive social media bullying. if one is not strong enough, either the person will be traumatized or something else.
some people have committed suicide, and some other people's life has been made miserable through the bad comments and bullying they get on social media.
Bad Comments made it to the top 15 Nollywood movies this year because it's a movie that portrayed how social media comments ruined the life of a young promising young man called Frank Orji.
Bad Comment is one of the 2022 Nollywood movies that you should watch.
Bad Comments Movie Trailer (Nigerian Movies)
This is a movie that puts the viewers in a suspenseful mood from the beginning of the movie right to the end.
you will surely enjoy this movie and learn one or two things from this classic Nigerian movie.
Showtime for Bad Comments In Cinemas
Magnificent Cinema:
You can watch Bad Comments in the Magnificient Cinema any day between 3 pm and 7 pm.
Silverbird Cinema
You can also watch Bad Comments in Silverbird Cinema any day by 6 pm only
Bad Comment's Top Casts And Crew
I know you have missed some of your favorite Nollywood celebrities on your screen but guess what? Your top celebrities are on this list of actors that are featured in this movie.
The top cast for Bad Comments:
Jim iyk as Frank Orji
Chiwetalu Agu
Yomi Black
Ini Edo
Edward Chukwuma Jiah
Sharon Ooja
Ruggedman
Patience Ozorkwo
Ben LukoTouitou
Ayo Makun
Osas Ighodaro
Timaya
Director/story by: Moses InWang
Screenplay: Anthony Kehinde Joseph
Nigerian Movie Producers For Bad Comments
<<< Download Bad Comments Movie >>>
2. The Garbage School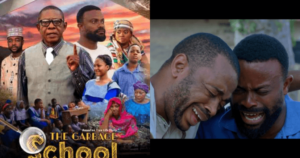 If you want to laugh away the Nigerian problems or any other thing you are thinking about and also learn, then this movie is for you.
It is a good thing that Nigerian movie producers are trying to incorporate the bad system that is not working in the country into a movie.
The Garbage School is one of the best Nollywood movies that tells a story about how the principal of Dabo Primary School made his students work on his farm during school hours rather than preparing them for the future, by teaching them how to read and write. Will the children be able to stand up for themselves and fight for their rights?
Will the introduction of Yakubu and Chukwudi who were transferred to the school and didn't understand their fate in Debo primary school help solve the bad system in the school?
The Garbage School is produced by Nolixxtv and directed by Jesica David.
The Garbage Movie Trailer (Nigerian Movies)
Showtime for The Garbage School in the cinemas
Magnificent Cinema: 8 pm any day
The Garbage School Top Casts
Nkem Owoh as the principal
Bishop Imeh
Sani Danja
Prince Unigwe
Mary Apolo
Vivian Pius
3. Progressive Tailors Club (Nigerian Movies)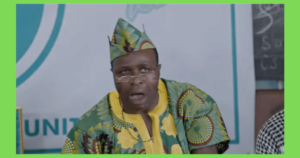 I couldn't help but laugh throughout the whole time watching this movie. How do these actors keep a straight face while acting? I guess that's what makes them professionals in that field.
You know as a skilled worker in Nigeria if not all but most skilled workers have a union where they gathered to discuss the way forward of that union. There are people that head those unions either through vote or appointment.
Progressive Tailors club, shows what goes on in the real-world settings of a union meeting where there is a lot of drama, sadness, and comedy just in a meeting.
This movie shows us how tailors gather with their different styles of fashion to their union meeting to elect a leader after dismissing one of their corrupt leaders.
The people that came to show off and people that came to gossip and also the real people that came to discuss the way forward of the union all came for the meeting.
Progressive Tailors Club is one of the 2022 Nigerian movies you should watch if you want to laugh.
Classic Nigerian Movies that have Lizy Jay, Funnybone, Lateef Adedimeji, and Femi Adebayo, will never end well without fighting and arguments.
Progressive Tailors Club was directed by Biodun Stephen and was produced by Niyi Akinmolayan and Victoria Akujobi.
Production Company: Anthill Studios
I must say that the movie is really an interesting movie to watch, laugh at and also learn something from it.
Progressive Tailors Movie Trailer
The Progressive Club show time in the cinemas
Magnificient Cinema:
Time: 5:15 pm and 7 pm any day of the week
Genesis Cinema:
Time: 11 am and 1 pm any day of the week
The Progressive Tailors Club Top Casts
Femi Adebayo
Adedimeji Lateef
Funnybone
Lizzy Jay
Bolaji Ogunmola
Late Racheal Oniga
Blessing Jessica Obasi
Uzor Arukwe
Beverly Osu
Kolawole Adeyemi
>>> Download Progressive Tailors Club Full Movie <<<
4. April Showers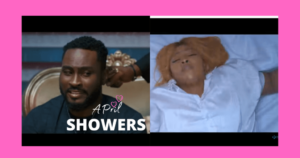 The first Nollywood movie Big Brother Naija star Pere will feature in, after coming out from the big brother Naija house months ago.
April Shower is an interesting movie that portrays what rich single mothers are passing through in society.
In Nigeria today most of us believe that marriage is the endpoint of a woman. In fact, our parents have made marriage an achievement that when you get to a certain age limit as a single lady in Nigeria, you are expected to have like one or two children at that age.
And this puts pressure on the mind of most ladies in Nigeria irrespective of their achievements as a result of not getting a husband before old age starts to knock on their door.
April Showers answers some of these questions:
What is the faith of a lady who is successful and has gotten all the achievements she could ever ask for without a husband?
And when she doesn't find the one she truly loves, what happens?
what if the men she fell in love with are only interested in her money and all her achievements?
Why is the pressure more on ladies than men?
These are parts of what Sandra Bremaud spoke about in an interview held with thenationonlineng
These questions are what we should consider in our societies before throwing shades at any lady you see without a man or a child.
This movie was directed by Richard Omos Oboli and produced by Sandra Bremaud.
April Showers Movie Trailer (Nigerian Movies)
This movie is sure an eye-opener for the ladies and I am sure the ladies and the men will enjoy it and learn one or two things from it.
April Showers show time in the cinemas (Nigerian Movies)
Magnificient Cinema:
Time: 2 pm any day of the week
April Showers Top Casts
Eyinna Nwigwe
Lilian Esoro
Kunle Remi
Monjaro
Pere Egbi (Big Brother Naija House Mate)
Anthony Monjaro
Thelma Ibemere
Shasha B Ekama
Ogaga Godwin
Racheal Emem Isaac
Titilayo
5. Omo Ghetto The Saga (Nigerian Movies)
Omo Ghetto – The saga is one of the best Nigerian movies 2022 that showcases the lifestyle of a young lady called Lefty. Lefty is a lady that had a rough time growing up which affected her way of life. Both her education and the environment she chose to live in, affected her a lot.
Lefty, unknown to her has a twin sister. Lefty is the bad twin and the other twin of lefty is the good one.
The difference between lefty and her sister is the environment they grew up in.
A lot happened in this movie just to change lefty from her old life which the environment she grew up in has taught her to a new life. Which of course is a difficult task.
My top highlights in this movie are:
When lefty and her friends added weed to her sister's party Jollof rice and everybody ate the food and slept off including Imam that came to bless the ceremony. That scene really got every one of us watching the movie at that particular point in time.
Am sure after watching this movie, you will surely have your own highlight in the movie.
The movie was directed by Funke Akindele and her husband JJC Skillz
Omo Ghetto The Saga Top Casts
Chioma Akpota
Funke Akindele
Eniola Badmus
Nancy Isime
Bimbo Thomas
Deyemi Okanlawon
Mercy Aigbe
6) Felicia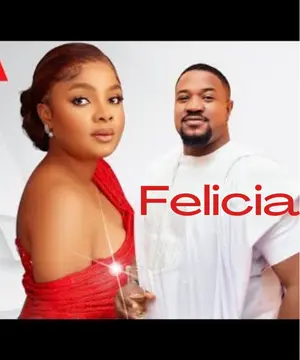 7) Anikulapo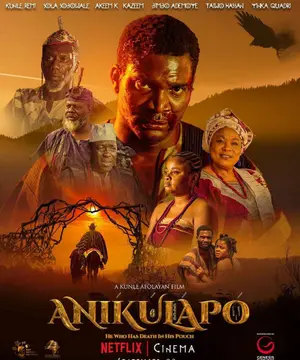 8) Aki And PawPaw New Movie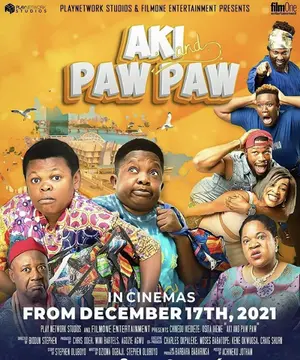 9) S3lina 1 & 2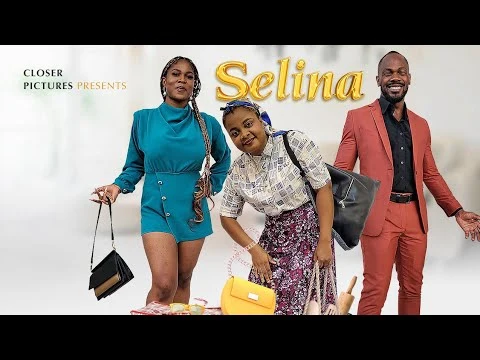 Download Movie
10) King Of Thieves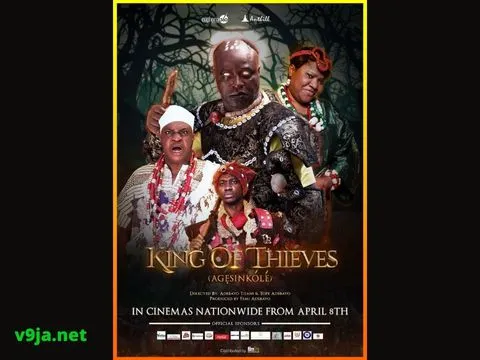 11) Tom And Jenny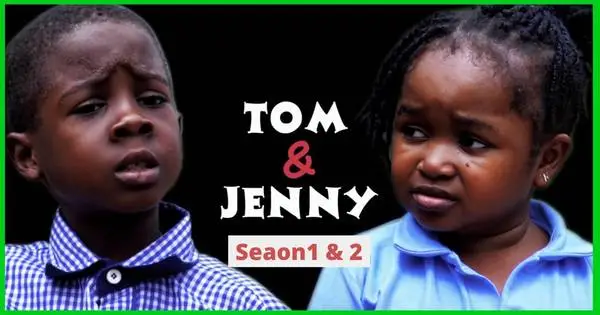 12) Finding Hubby 1 & 2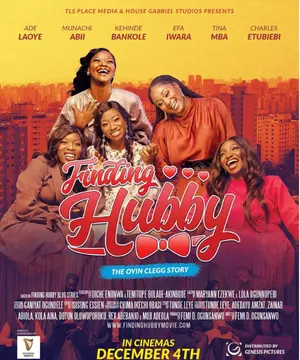 13) Music, Friendship & Conflict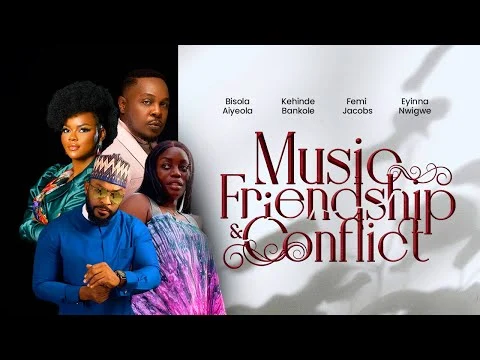 14) Drops Of Mercy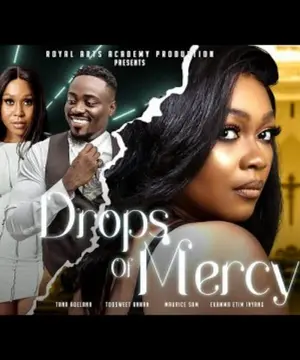 15) Jealous Husband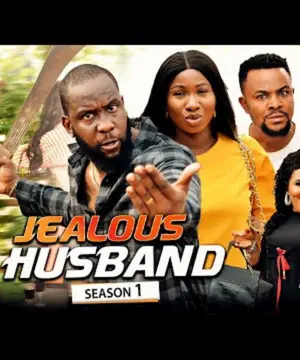 Did we miss any of the best Nigerian movies in 2022? drop your favorite among the list of Nigerian movies in the comment section below.