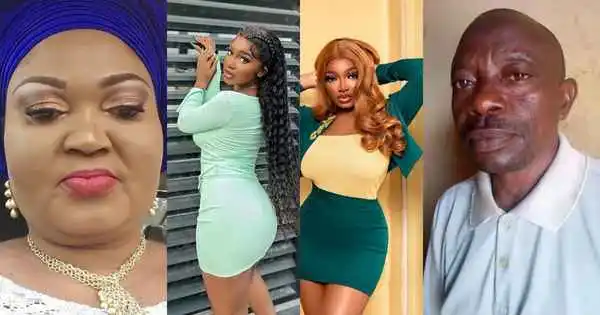 Papaya ex family is one of the controversial families in the online space due to how controversial papaya ex is.
Many have dragged Papaya ex for different reasons and when they drag her online, her family is no exception.
Papaya ex gist is all over social media, and some of us are reading this now because of some of the controversies we have heard or read somewhere online about her.
That's how controversial the Popular Nigerian Influencer is.
Many people believe that Papaya ex and Yomidun are the only children that their mother gave birth to, but the number 4 person on the list of papaya ex family which nobody knows about, will shock you.
In this article, I am going to be sharing with you all that you need to know about papaya ex family, papaya ex mother, Papaya ex father, and all her siblings which you also don't know about.
Let's dive in!
Papaya ex Family
If we were to give an award to a Nigerian influencer who keeps her family information away from social media, the award would go to Papaya ex.
Even though she has been in the news headlines for some time now, she has always made sure those headlines do not make her spill some vital information about her family.
However, V9ja was able to gather a good amount of information about Papaya ex family, which I will be sharing with you.
Below is the information we gathered about the family of Papaya ex.
1. Papaya ex Mother, Muti Oyo.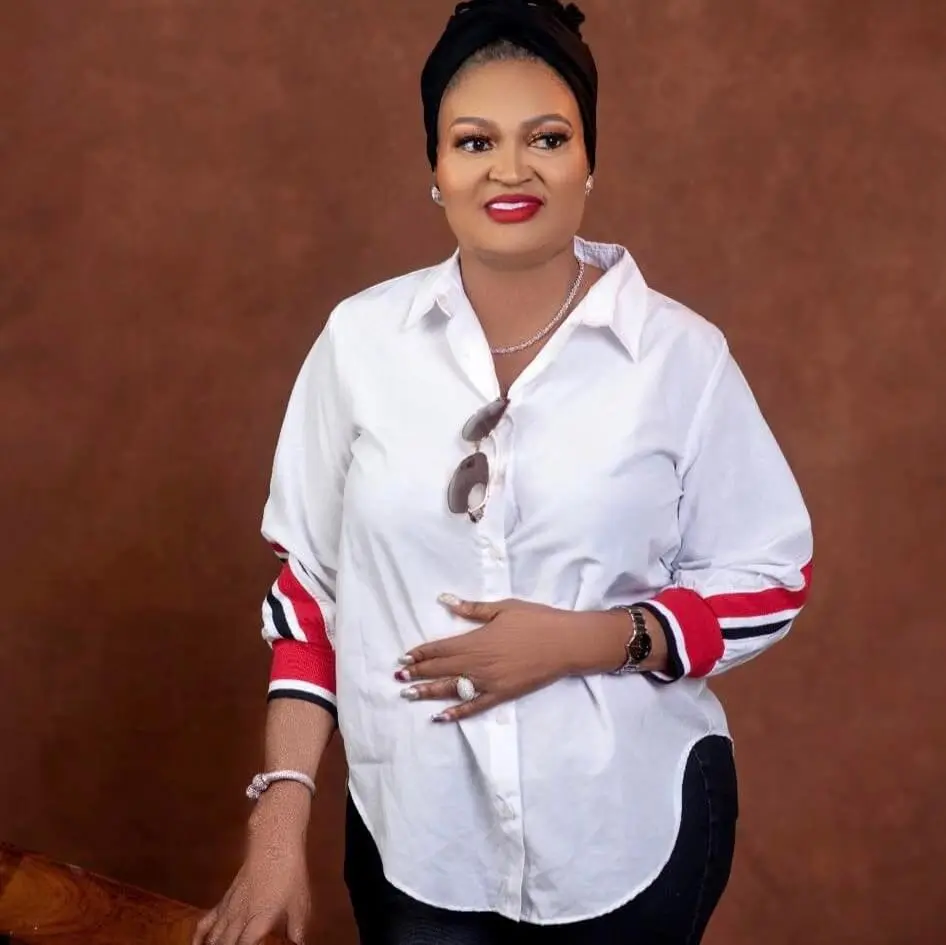 Muti Oyo is the mother of Papaya ex. She is a business mogul, who owns one of the biggest textile stores in Oyo State, Nigeria. She is currently one of the Top most successful businesswomen in Oyo State, Nigeria.
Muti Oyo became the 7th generation of fabric seller in her family after her mother.
She never wanted to be a textile seller, but her mother forced her into becoming a textile seller. She had plans to go to school and become a nurse. Read the full story about Muti Oyo's early life
Muti Oyo who owns a textile company in Gbagi market, started her business in 1994 and has since grown in the business. She went to Oranyan Grammer School and afterward did her Waec and passed.
Muti Oyo gave birth to 4 children and is currently divorced from her husband, Mr. Kolawole Raheem. check them below.
2. Papaya ex Father, Kolawole Raheem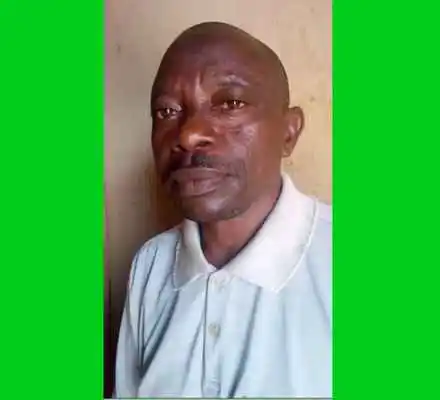 Mr. Kolawole Raheem is Papaya ex father who is no longer married to his wife Muti Oyo. Papaya ex father, Kolawole Raheem is an Engineer and also a mathematician who has a COREN Certificate.
The full meaning of COREN is Council For The Regulation Of Engineering In Nigeria. Coren certificate is given to engineers who write and passed their exam after enrolling for it.
Mr. Kolawole Raheem is an Indigen of Oyo State Nigeria. He lives and works in Oyo State. Reports have it that Mr. Kolawole Olalekun Raheem is currently jobless and lives in a dilapidated area in Oyo state.
And also, Mr. Kolawole Olalekun Raheem is now a teacher who teaches small children in his area in Oyo State, Nigeria, to earn a living.
Mr kolawole Olalekun Raheem was said to be doing well for himself before getting married to Muti Oyo who is Papaya ex mother.
3. Muti Oyo And Kolawole Raheem Children
Before their divorce, Mr. Olalekun and Muti Oyo have 3 beautiful daughters and 1 son which are:
1. Papaya ex
Without much talk about who is papaya ex, we already know who papaya ex is and what she does for a living. For some of us who do not know much about Papaya ex, you can read every information you need to know about Papaya ex here.
Her real name is Halimah Abike Kareem and she is a social media influencer. Aside from being an influencer, Papaya ex is also a Tv host, Actress, and YouTuber.
Papaya ex is 28 years old as of 2022.
2. Papaya ex Brother, Olelekun Raheem
Olalekun Raheem is the brother to Papaya ex. Olalekun Raheem is a footballer, who plays football in the U.S where he stays. He traveled to the US in 2012 and He is currently living there.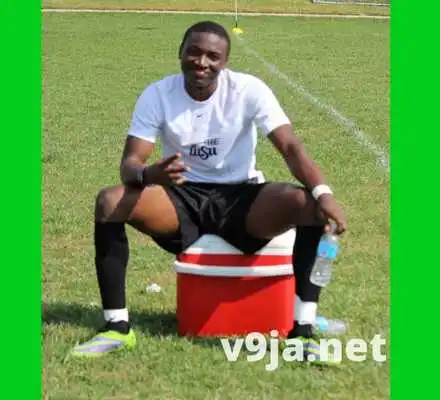 Olalekun Raheem has not been seen on the social media space for a very long time now, Like his sisters, Yomidun Raheem and Papaya ex, whose businesses are mostly online. He has been out of most controversies related to papaya ex family.
He left the online space after relocating to the U.S in 2012 and focused more on his business.
3. Papaya ex Sister, Yomidun Raheem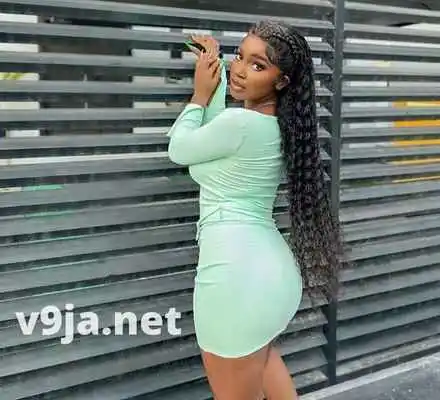 Just like her sister, Papaya ex, Yomidun Raheem is also a social media influencer. Yomidun was born and brought up in Oyo State, Nigeria. She did her school in Oyo State before relocating to Lagos state with her sister.
Apart from being a social media influencer, Yomidun is also a model. She was born on the 6th of June 1999, which makes her 23 years old in 2022.
4. Islamiyah Raheem
Islamiyah Raheem is also Papaya ex sister. She is one of the daughters of papaya ex parent, Muti Oyo and Kolawole Raheem. She is based in the United State OF America just like her brother, Olalekun Raheem. She is a hardcore Muslim who does not play with her religion.
As much as she loves her religion, I was able to find out that Islamiyah was also a lover of football, and she supports Real Madrid Football Club.
Islamiyah Raheem has never posted her photos online before on social media. She only posts Quran and other things relating to her religion online. There is not much information about her.
Conclusion
Here are all of the Papaya ex family you should know about. They are doing well for themselves and are cashing out every day irrespective of what people are saying about them online.
Was this article helpful? Did you get the information on what you have been searching for about Papaya ex family?
Drop your comment below if we missed anything about Papaya ex family.
Turn on post notification if you want to be the first to get hot gist like this before anyone does.