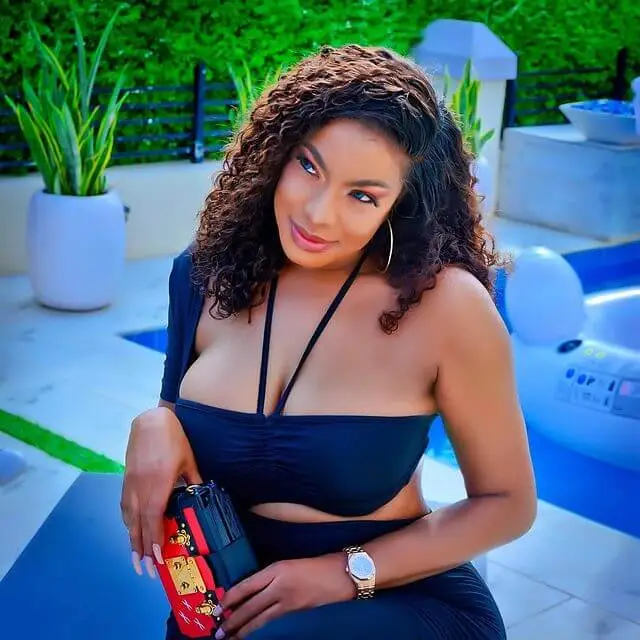 Chika Ike is a Nigerian Actress, Producer, Tv Host, Host Of the African Diva Reality Show, Former Model, Business Tycoon, Philanthropist, Advocate For Education, Former UN Ambassador, Refugee Ambassador For Displaced Persons, Former Brand Ambassador For Bullet Energy Drinks, CEO of Fancy Nancy Beauty Store, CEO of Chika Cosmetics, CEO of Flip Script Homes, and Flip Script Studios, 2 times African Movie Academy Award Nominee, and 11 Awards won for her various works.
Quick Jump To Section
Chika Ike Biography
Many of us know her by her name Chika Ike, but her full name is Chikadebia Nancy Ike.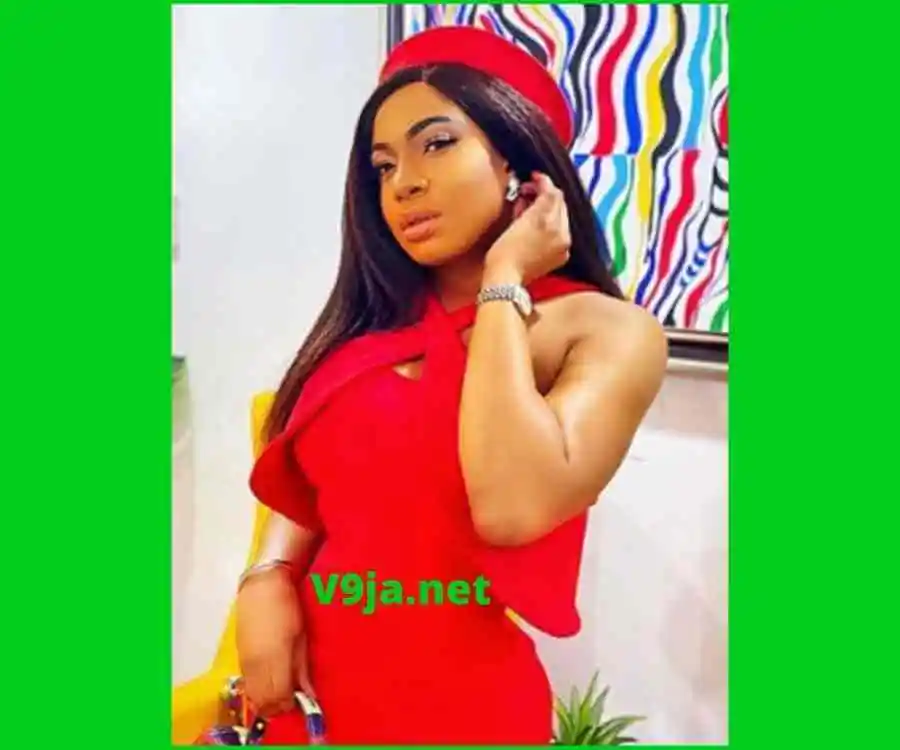 She is a Nollywood actress who started her career in the movie industry in 2005 when she was featured in a movie called Switch Love.
She played a minor role in that movie. In that same year(2005), she acted her first major role in a movie titled Blessed Child, which got her, her first African Movies Award nomination.
Ever since then, she has acted in 100s of movies as a major character in those movies.
She has acted in movies like Mirrors Of Beauty, To Love A Stranger, Girls Got Reloaded, The Prince And The Princess, Yes We Will, Anointed Queens And Paradise.
Chika Ike became a producer in 2014 after acting in so many movies. She named her production company after her name, Flip Production Studios (Formerly Chika Ike Production), and ever since then she has produced a lot of movies and TV shows.
She produced her first movie titled Miss Teacher and also produced her first-ever reality game tv show called African Diva Reality Game show, in which she was part of the host and also a member of the panel.
Chika Ike, who has featured in so many movies and is also a producer and a businesswoman has been recognized with awards both as an actress in the Nollywood industry and a businesswoman.
She has gained recognition both locally and internationally. She has won awards like Best Actress, Best Role Model In Africa, Icon Of Hope (HOG Awards), Zaffa Awards, African Heritage Award, International film festival award, and many more.
How Old is Chika Ike Now
Chika Ike was born on the 8th of November 1985. She is 37 years old as of 2022. She was born in Onitsha, Anambra State, Nigeria. Chika Ike started acting at an early stage in her life. At the age of 6, she started acting in her church, and at 16 years old she started her modeling career.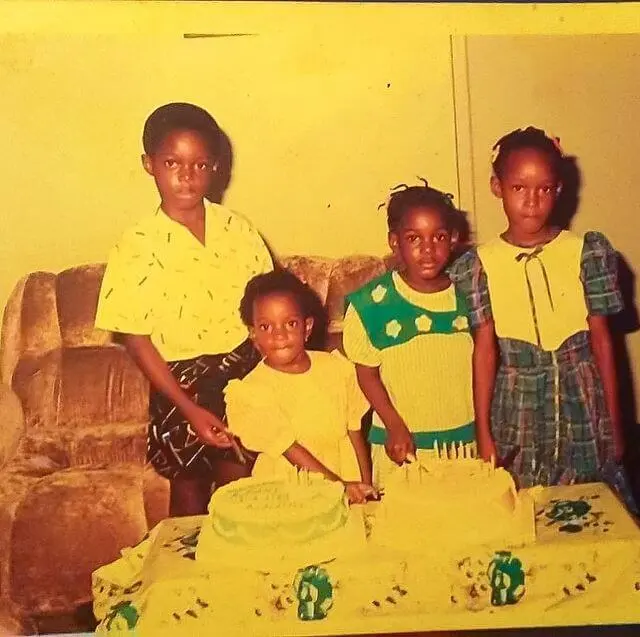 Where is Chika Ike from
Chika Ike is a native of Anambra State. She was born into the Ike family in Onitsha, Anambra State, the eastern part of Nigeria. She grew up in Anambra state, but she was raised in Lagos state.
Chika Ike Educational Background
While in Lagos, Chika Ike did both her primary, secondary and tertiary education in Lagos. After her primary and secondary school, she enrolled for a 2-years diploma in 2004 and got her certificate. She then went further to apply for a Bachelor's Degree in Human Kinetics and Health Education at the University Of Lagos, where she got admitted.
After the completion of her university degree in Human Kinetics and Health Education, with her passion for acting, Chika Ike further went on to advance her acting skill at New York Film Academy in Los Angeles.
No wonder over the years she has bagged lots of awards in the industry as an actress.
After completing her school at the New York film academy, Chika Ike went to Harvard Business School to further expand her knowledge in the business world, and ever since then, she has added a lot of businesses to her name.
Businesses like Chika Ike Cosmetics, Flip Script Homes, Flip Script Studios, Nancy Fancy Beauty Store, and many others.
Is Chika Ike From Ekwulobia
Yes, Chika Ike is from Umuchiana Ekwulobia in Anambra State, Nigeria. Ekwulobia is one of the largest Cities after Onitsha, Nnewi, and Awka. Chika Ike was born in Onitsha and her parents Mr. and Mrs. Ike are from Onitsha, Anambra State, Nigeria.
How tall is Chika Ike
Chika Ike is one of the actresses that have height in the Nollywood industry. Chika Ike has a height of 5 feet 10 inches, tall legs, black hair, and weighs about 65kg. In centimeters, Chika Ike is 178cms tall and in meters, she is 1.78m tall.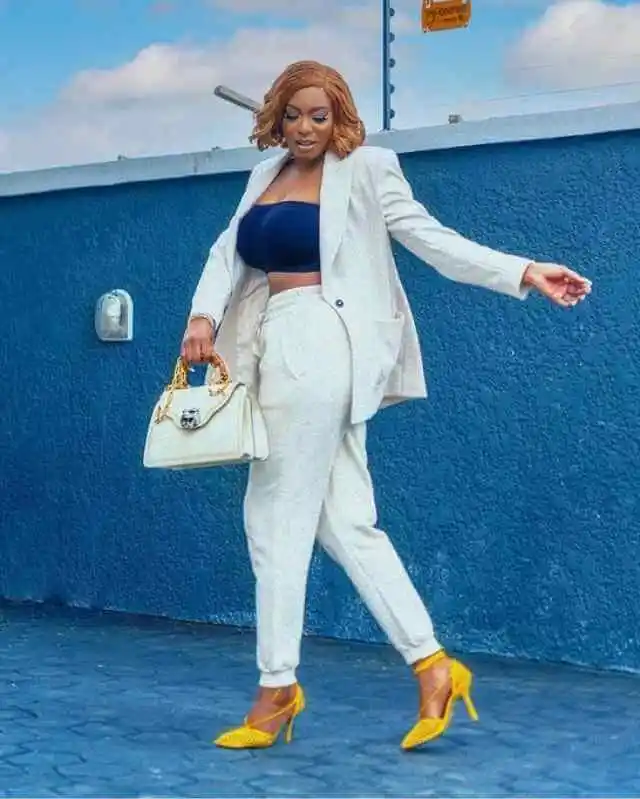 Chika Ike, according to her, had been bullied so many times in school and was being called chicken legs due to her height and how long her legs were. According to her, she ate all manner of things, and mixtures just to gain weight, but all efforts proved abortive.
Is Chika Ike Still Acting In The Nollywood Industry
Chika Ike is still in the Nollywood industry and still acting, but not as much as when she was acting a few years back when she started her career in acting in 2005.
Chika Ike, who has been acting for 18 years now as an actress, has a production company she runs which is called Flip Studios (formerly Chika Ike Productions).
Chika Ike now focuses majorly on the production of movies, production of TV shows, event coverage, and other businesses she has. Businesses like Real Estate, Cosmetics, Fashion, Humanitarian services, and many more. These are all that have kept the sensational Nollywood actress away from our screens.
Chika Ike's Net worth
Chika Ike's net worth is estimated to be around $700,000.
Who Is Chika Ike's mother
Check out the photo of Chika Ike and her mother below.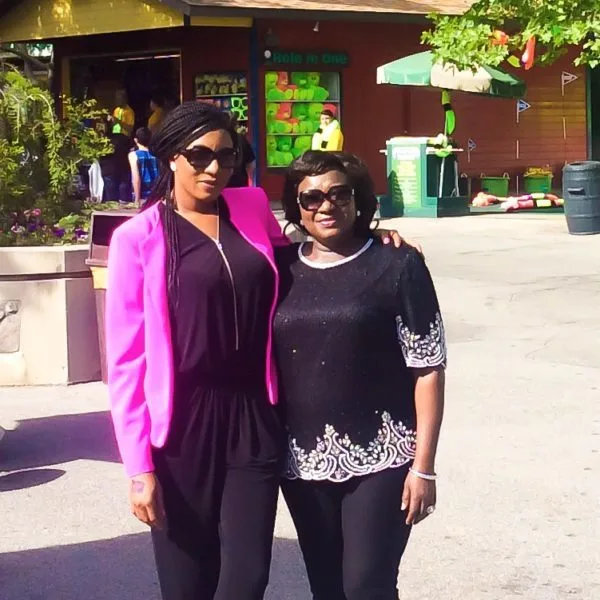 Chika Ike's Mother is currently dead. She died in 2016. Even though Chika Ike's Father didn't want her as a girl child in the family, and also didn't want her to act in movies, the actress said that her mother stood by her, thought her how to be strong, compassionate, giving, loyal, and also let her know that nothing is impossible to do in life according to her.
Chika Ike has always talked about her mother more than her father because of how the father rejected and treated her because she was given birth to as a girl instead of a boy the father wanted.
Chika Ike took her mother, Mrs. Ike to Dubai on vacation because according to her (Chika Ike), her mother has always been there for her and also has been the solid rock behind her success.
Unfortunately, the mother passed away in 2016.
Who is Chika Ike's Twin Sister
Chika Ike has no twin sister but has a sister called Vivian Ike. Vivian Ike is the elder sister of Chika Ike. Just like Chika Ike, Vivian Ike studied English Language at the University of Lagos. Vivian Ike is the elder sister of Chika Ike.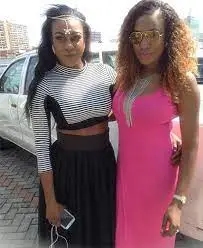 Who is the brother of Chika Ike
Chika Ike has only one sister, whose name is Vivian Ike. Chika Ike and her sister Vivian are the only children from the Ike family we know about on the internet. She and her sister do not have a brother.
Is Chika Ike married In 2022
Chika Ike is currently not married to anyone in 2022. She was married before in 2006, but divorced her husband, Tony Eberiri in the year 2013. She divorced her husband on the grounds of domestic violence. Read the full gist about Chika Ike's Marriage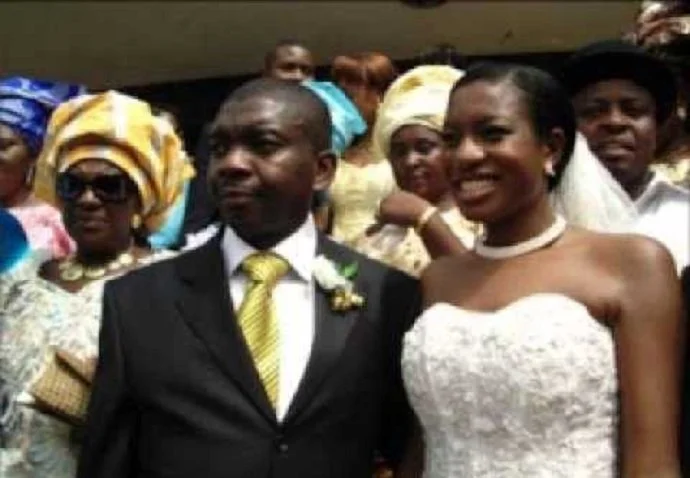 Read Also: Ned Nwoko getting married to Chika Ike
Chika Ike Child
At the time Chika Ike was married to her ex-husband, she didn't have a child, but she got pregnant while she was still married to Tony Eberiri and lost the baby due to domestic violence. This was also one of the reasons why Chika Ike filed for divorce in 2013, in Abuja.
Chika ike and her daughter
Chika Ike did not have a daughter or a son during or after her marriage. She hopes to have a child soon when she finally gets married to another soul mate.
Conclusion
Even after the rejection that Chika Ike got from her father as a girl and her father not wanting her to go into acting, she was still able to stand upright and fight her way to success.
Her story is a motivation to other ladies who have either in one way been rejected or found it difficult to succeed in life. Chika Ike is an inspiration to ladies.
No wonder a lot of ladies/women take her as a role model, not because she is an actress, but because of her difficult journey in life and how she was able to manage her way to success during her challenges.
when did you last watch Chika Ike's movies? Drop your comment below.