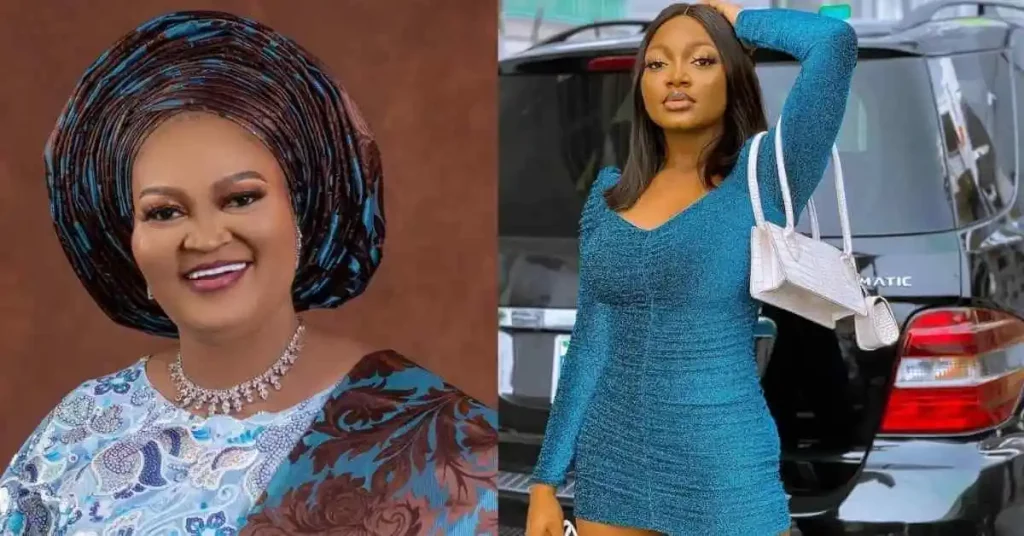 You have probably heard about the name Muti Oyo, and you also know that she is one of the biggest and most successful Fabric sellers in Oyo State.
You may be interested to know some of the other shocking facts I found about Muti Oyo that you have probably not heard of before.
I will share everything you need to know about Muti Oyo, her husband, her daughters, and where she got her money.
I will also give you detailed information about How she became one of the biggest fabric sellers in Oyo State and many more in this article.
Let's dive in!
Muti Oyo biography
Some people call her Muti Oyo, while others call her Alhaja Mutiyat Alubarikaloju. Her real name is Mutiyat Abike; she is a Popular Fabric seller in the new Gbagi market, Ibadan, and the whole of Oyo State, Nigeria.
Alhaja Mutiyat Abike, said to be related to the Alaafin of Oyo state, was born and brought up in Oyo State. She also did her primary and secondary school in Oyo state.
Muti Oyo went to Oranyan Grammar school in Oke-Ado Ibadan, Oyo State.
After completing primary and secondary school, she sold fabrics at a tender age.
Muti's mother introduced Muti to fabric selling. She was one of the foremost fabric sellers in Oyo state during her time.
| | |
| --- | --- |
| Real Name | Mutiyat Abike Raheem |
| Nick Name | Muti Oyo |
| State | Oyo State, Nigeria |
| School Attended | Oranyan Grammar school |
| Age | 50's |
| Occupation | Textile Dealer |
| Nationality | Nigeria |
| Networth | $50,000 |
| No Of Children | 4 |
23 Facts About Who is Muti Oyo You Probably Didn't Know About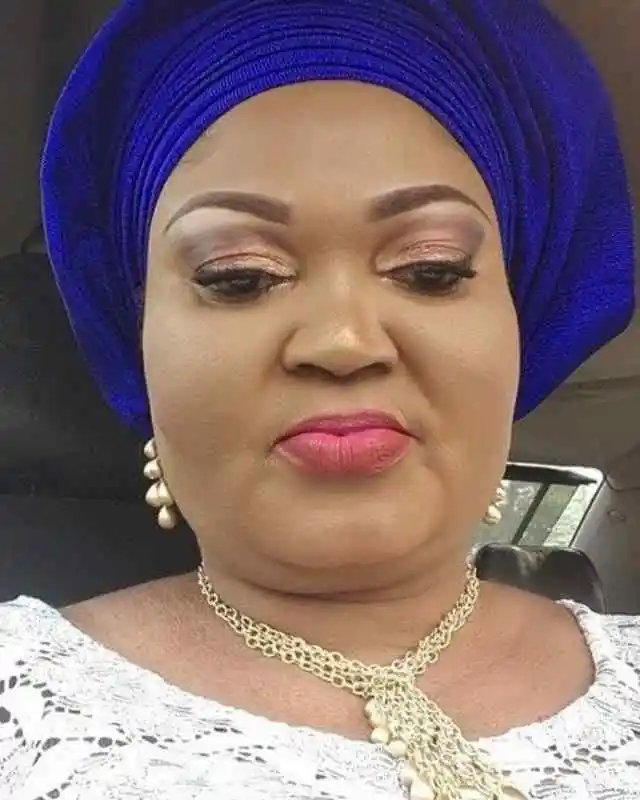 1. She wanted to be a Nurse.
After she completed her school and wrote her WAEC exam, which she passed, she decided to further her education in Nursing. But her mother refused and started taking her to the new Gbagi market to sell fabrics.
2. She went to St. Andrew College Of Education
Many people believed that Alhaja Muti Oyo stopped schooling after writing her WAEC.
Although her mother did not want her to go to school, she still went to St. Andrews College Of Education after completing her WAEC. But she did not finish.
Her mother would rather have her sell fabric than for her to further her education.
Multi's mother stopped her from going to the college of education and showed her how to sell fabrics.
Today she is on the list of top fabric sellers in Oyo State, Nigeria.
3. Muti Oyo started her business in 1994
Alhaja Muti did not start selling fabrics today. She started as far back as 1994, after completing her Waec exam. Her mother, who was into materials, introduced her to it.
According to Alhaja Mutiyat, any time her mother goes to the New Gbagi market, she (her mother) takes her along.
That's how she started the business in 1994.
4. Mutiyat Collected Goods On Credit When She Started Her Business.
She started by collecting goods on credit worth millions and thousands of Naira.
People in the New Gbagi market gave her goods on credit because of her mother, who was also into fabrics then.
Muti's mother was well-known as a fabric seller in the Gbagi market.
5. Muti Oyo is the 7th generation of fabric sellers in her family.
Multi's family had always been into fabric selling before she started selling fabrics. According to her, she is the 7th generation in her family that is into selling materials.
Her mother, grandmother, and the rest family were into fabrics.
6. Northerners Gave Her That Name Muti Oyo
The northerners at New Gbagi market, where she used to go and carry goods, gave her the name Muti Oyo.
Rather than writing Mutiyat Abike on her goods, they used Muti Oyo. From there, everyone in the market started calling her Muti Oyo.
7. She has Never Scammed Foreign People She Does Business With.
She collects goods from foreigners who stay in Cotonou and gets her commission after selling.
According to her, if she sells the goods, and her commission is worth 1 million Naira, that is what she will charge them without adding extra.
8. Muti's mother did not see or count 1 million Naira before she died.
Though Mutiyat's mother was the one that introduced her to the fabric business, according to Muti, her mother did not count or see 1 million Naira before she died.
9. Her father was a farmer and did not build a house before he died.
Despite all her family being into fabric selling, Muti's father was still going to the farm every day to make sure his family didn't lack anything.
10. Muti Oyo was a teacher
Before she decided to dive into fabrics selling, she was teaching in Oyo state, where she resides.
11. The Names of The people that helped her to become big in life
When she started her business as a fabric seller, some persons who helped her, by giving her goods worth millions of naira on credit are:
Alhaja Fatade
Alhaja Taofik Alaka
Alhaja Versace
Alhaja Adebayo
Alhaji K.O Lawal
Akinlabi
When she sells those goods, she returns their money for the goods they gave her.
That's how she started until she became big in selling fabrics.
12. Alhaja Mutiyat Abike has a son
His name is Lekan Kareem, and he lives outside the country, and he is also a football lover who supports Manchester United football club.
13. She Trained All Her Children By Herself
Alhaja Mutiyat said that she was the one that single-handedly trained her children without the help of their father.
14. Muti Oyo Age
Alhaja Mutiyat Abike is in her late 50s and she is currently not looking like one, but looks like she is in her early 30s.
15. Muti Oyo picture
Check out Muti Oyo's beautiful Pictures below.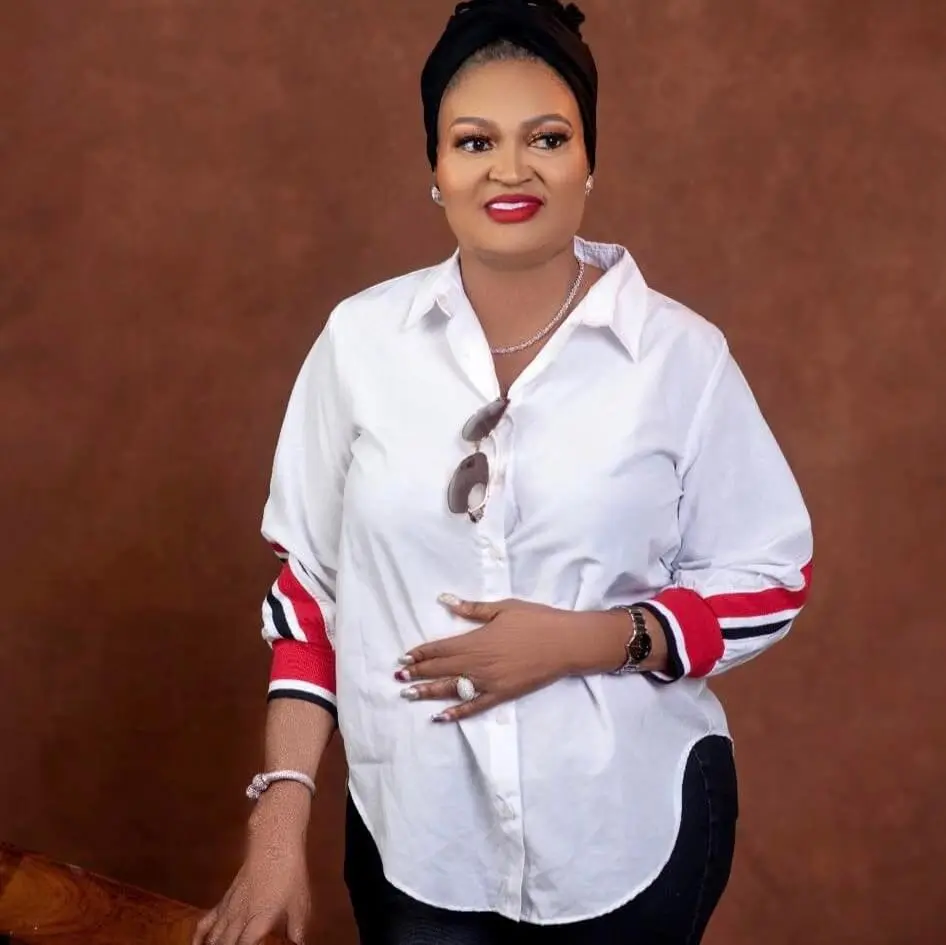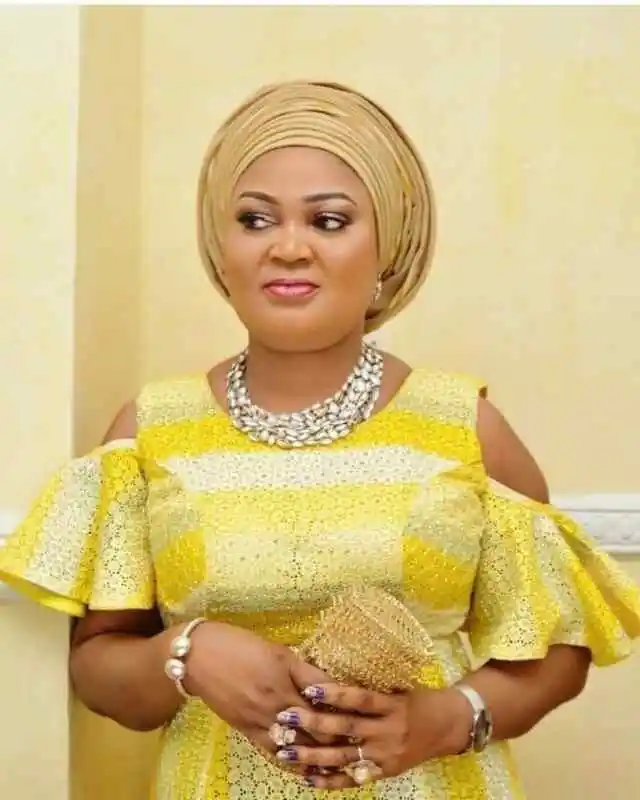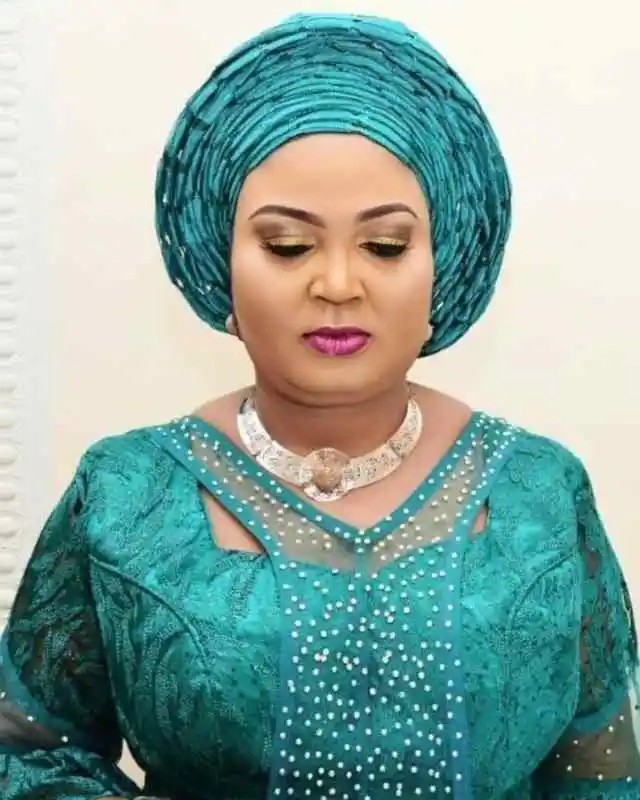 16. Muti Oyo textile
Muti Oyo textile store was established in 2014, in new Gbagi market, Ibadan, Oyo State, Nigeria. Her company is into selling of Ankara, Lace, Gele, Guinea, Article/Attique, either Wholesale or retail.
17. Muti Oyo Car
Muti's daughter, Papaya ex bought a Prado SUV 2022 car for her. She has other cars which are currently not known.
Earlier in May 2022, Papaya ex announced on her Instagram page with a video of her mother with joy all over her face, that she bought her mother a Land Cruiser Toyota Prado 2022.
She captioned: "Dreams coming true somebody should beg me to stop crying LAND CRUISER TOYOTA PRADO 2022 FOR MAMA!"
Watch the video below:
18. Muti Oyo's net worth
Muti Oyo's net worth is estimated to be $50,000. From having one of the largest textile stores In Oyo State and being one of the top businesswomen in Oyo State.
Muti Oyo has done well for herself with lots of properties to her name.
Alhaja Mutiyat has a lot of houses that have tenants in it and also some cars worth millions of naira.
One of the recent properties she acquired, is the house she recently built in Oyo State, Nigeria.
She also has a Prado SUV 2022 worth over 45 million Naira, which her daughter Papaya ex bought for her, which she used to celebrate the opening of her new house.
19. Is Muti Oyo the mother of Papaya EX?
Yes. Alhaja Mutiyat Abike is the mother of both Papaya ex and her sister Yomidun Kareem, and Islamiyah Kareem.
She gave birth to Papaya ex on January 9, 1994.
Papaya ex is her first daughter, while Yomidun Kareem, who is her second daughter, was born on June 2, 1999.
Information regarding Islamiyah Kreem's date of birth is not known at the time of posting this article.
20. Muti Oyo daughter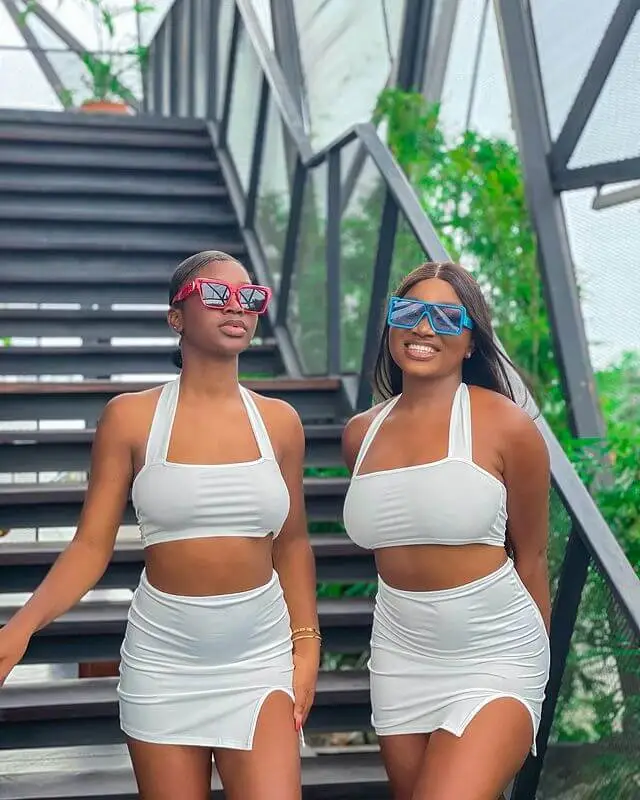 She has 3 daughters. 2 are well-known in the internet space, which is Halimah Abike Kareem, popularly known as Papaya ex, and the other daughter, whose name is Aisha Yomidun Kareem.
The 3rd daughter, whose name is Islamiyah Kareem, is not popularly known in the social media space. She is a devoted Muslim who takes her religion seriously.
She has a different lifestyle and personality that is totally different from her sisters, Papaya ex and Yomidun Kareem.
Islamiya is not based in Nigeria. She is based outside of the country.
V9ja did some research and found out that, Islamiya loves sport and also supports Real Madrid football club.
21. Muti Oyo Husband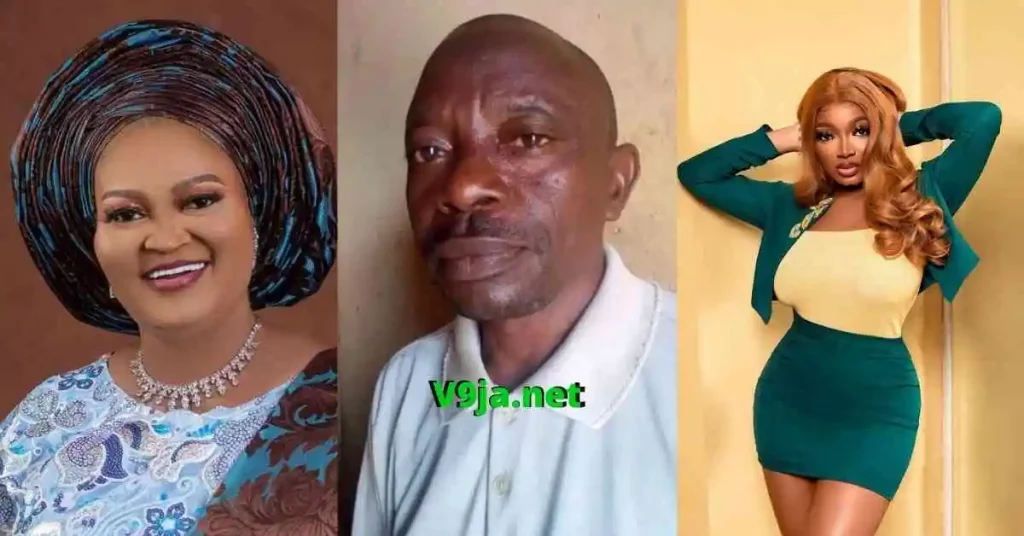 Muti Oyo's husband's name is Mr. Kolawale Olalekun Raheem, who is an Engineer and also a mathematician. Muti and her husband are said to have divorced long ago.
Mr. kolawale Raheem is a COREN certificate holder as an Engineer.
It was alleged that he is the first man in his area in Oyo State with that certificate.
Reports have it that Muti Oyo abandoned Papaya ex father after he lost his job.
Before Muti and her husband separated, they had four children together according to the information I was able to gather, which are Papaya ex, Yomidun Kareem, Islamiyah, and Lekan Kareem.
22. Muti Oyo new house
After successfully being one of the top fabric sellers in Oyo state, Alhaja Muti has thought it wise to build a befitting mansion for herself. take a look into her beautiful mansion below.
23. Muti Oyo new house Warming Video
Did you learn something new about Muti Oyo, who is Papaya ex mother? Drop your comment below. Don't forget to share this article.