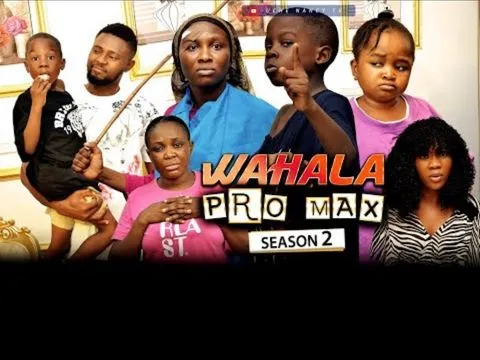 After Adam and Eve have decided that no one will have peace in the house, the house help, Abigail, has decided to move out of the house because she can not withstand Adam and Eve's troubles in the house.
Will Adam and Eve have mercy on the house-help or will they still continue to torment her until she leaves the house? Find out below!
Wahala Pro Max 2 is a continuation of season 1. download the movie below.
This movie is produced by Uche Nancy.
Watch Wahala Pro Max Season 2 Full Movie
People Also Watched: Mama G Square featuring Ebube Obio and Mama G
MOVIE INFORMATION
Movie Name: Wahala Pro Max 2
Movie Duration: 54 Minutes, 58 Seconds
Movie Size: 251.86 MB
Movie Format: Mp4 360p
English
*Just Click On The Green Button when you get to the next tab, to download the movie.*
Download Wahala Pro Max Season 3
Send an Email to [email protected] to request movies or drop your comment below on the movie you want to download and watch.