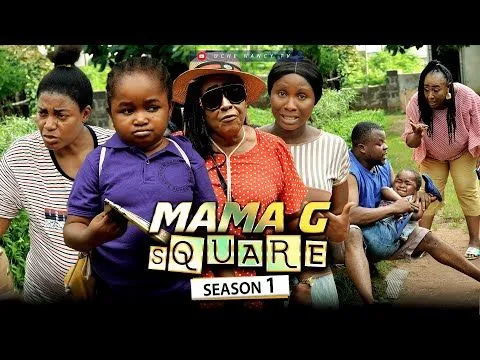 Mama G Square movie is available to download and watch below. This Movie features Oluebube Obio as Patience Ozokwor's granddaughter and Queen Nwokoye as Mama G's biological Daughter.
With her extravagant lifestyle, A woman called Mama G reduces her daughter's chances of getting a husband due to her excessive demands after meeting her daughter's suitors.
Mama G square is where all the cruises and problems happen. If it is not happening there, then it is not happening anywhere. Watch and download the movie below
Uche Nancy production produced This movie.
Watch The Full Season 1
Have you seen the latest Ebubio Obio movie which is titled Tokumbo? Download it here
MOVIE INFORMATION
Movie Name: Mama G Square Full Movie Download
Movie Duration: 1 hour, 1 minutes, 21 seconds
Movie Size: 228.24 MB
Movie Format: 360P Mp4 Video
Language: English
Mama G Square Movie Casts
Patience Ozokwor ———- Mama G
Queen Nwokoye ———- Ekwy
Oluebube Obio ———- Ndidi
Ihuoma Sonia Uche ———- Caro
Charles Ozuruigbo ———- Adam
Ikechukwu Nweke ———- Pastor
Raymond Okafor ———- Richard
Kelvin Anibor ———- Edu
Juliet Olise ———- Young Mama G
Okoroafor Joseph ———- Joseph
Uchechukwu Chukwuemeka ———- Bike Man
Osase Ighinadolor ———- Paul
Colman Chris ———- Peter
Story by Uche Nancy and the movie is directed by Mathew. C.Ajallys
Did you enjoy watching the movie? What movie do you want to download next? Drop it in the comment section. You can send us an email to request your favorite movie.