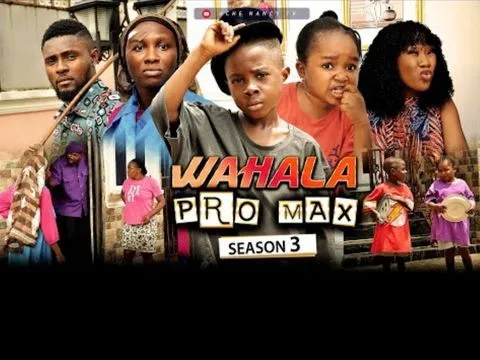 "Wahala no dey finish" as Nigerians usually say. In Wahala Pro Max 3, Vyonne and Jerry thought Abigail was the cause of Adam and Eve's behavior, but after Abigail left, they realized that the problem is bigger than what they thought.
In Wahala Pro Max Season 3, Adam and Eve continue to create kaos in the house as Vyonne and Jerry look for solutions to Adam and Eve's behavior and why they hate each other so much.
This movie is produced by Uche Nancy.
Watch Wahala Pro Max 3 Complete Movie
People Also Watched: Mama G Square Movie
MOVIE INFORMATION
Movie Name: Wahala Pro Max Season 3
Movie Duration: 44 Minute, 25 Seconds
Movie Size: 120.4 MB
Movie Format: Mp4 360P
English
*Just Click On The Green Button when you get to the next tab, to download the movie.*
Download Wahala Pro Max Season 2
*Make sure to TURN ON website Notification so as to get notified when we post continuation Wahala Pro Max 4 on our website.