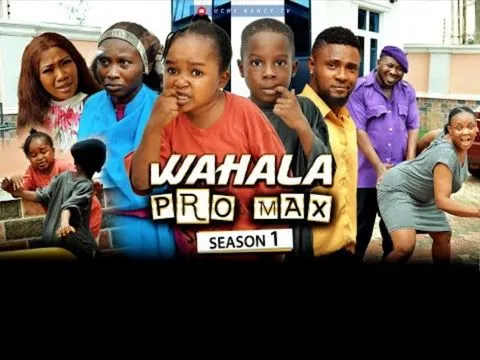 Another blockbuster movie that features Kiriku and Oluebube Obio titled Wahala Pro Max. They said people disagree to agree, but for Adam and Eve, they disagree to fight in Wahala Pro Max season 1.
Adam and Eve were brought to the city by their mother to come and stay with their mother's sister due to hardship, but things went south when Adam and Eve started giving everyone problems in the house every now and then.
Will their mother's sister be able to handle this set of children or she will send them back to their mother? Find out below.
This movie is produced by Uche Nancy
Watch Wahala Pro Max Season 1 Full movie
You may also like to download Latest Mama G and Ebube Obio movie titled Mama G Square. Download Mama G Square here
MOVIE INFORMATION
Movie Name: Wahala Pro Max Season 1
Movie Duration: 57 Minutes, 23 Seconds
Movie Format: 360P Mp4 
Movie Size: 190.66 MB
Subtitle: English 
*Just Click On The Green Button when you get to the next tab, to download the movie.*
Wahala Pro Max Full Movie Cast
Chinenye Nnebe ———– Yvonne
Maurice Sam ———- Jerry
Ihuoma Sonia Uche ———- Abigail
Enorense Victory ———- Adam
Oluebube Obio ——— Eve
Miracle Nebo Odaudu ———- Cindy
Okoneyo Raphael ———- Ojoto
Lydia Usang ———- Ini