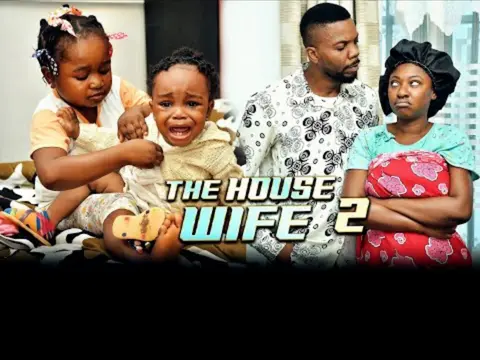 In The House Wife Season 2, Mr. Ugo is already getting the taste of his own medicine as he is on leave from work and is left with no other option than to stay at home and experience what it feels like to take care of the house.
Adaora on the other hand finally has the chance to set up her husband, Ugo, with the children by leaving him at home with the kids to experience what she has been going through as a mother.
Uche Nancy Produces this movie.
Watch The House Wife Season 2 Full Movie
People Currently Watching: Bolingo
Movie Information:
Movie Name: The House Wife 2
Movie Duration: 47 Minutes, 17 Seconds
Movie Size: 179.07 MB
Movie Format: 360P Mp4 video
Language: English
*Just Click On The Green Button when you get to the next tab, to download.*
Download The House Wife season 1