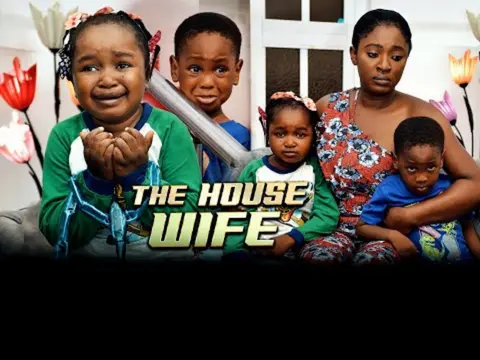 Sometimes men don't know the work their wives put in to make their home work. Women don't get appreciative enough for taking care of the home.
In House wife season 1, Ugo never appreciates his wife, Ada, enough. He believes the role of a house wife is nothing compared to the role of a man going to work.
Will Ada continues to be the house wife? or she will file for divorce? find out below.
Uche Nancy produces this movie.
Watch The House Wife Season 1 Full Nigerian Movie
People Currently watching: Bolingo
Movie Information
Movie Name: The House Wife Nigerian Movie Season 1
Movie Duration: 46 Minutes, 18 Seconds
Movie Size: 130.16 MB
Movie Format: 360p Mp4 Video
English
*Just Click On The Green Button when you get to the next tab, to download.*
The House Wife Nollywood Movie Cast
Oluebube Obio – Sofia
Sambasa Nzeribe – Ugo
Yvonne Jegede – Adaora
Mosa Peter Mafia – Doctor
Kosi Daniel – Angel
Chukwui M. Chiazor – Michael
Ebony Obasuyi – Bisola
Okorafor Joseph – Adaora Driver