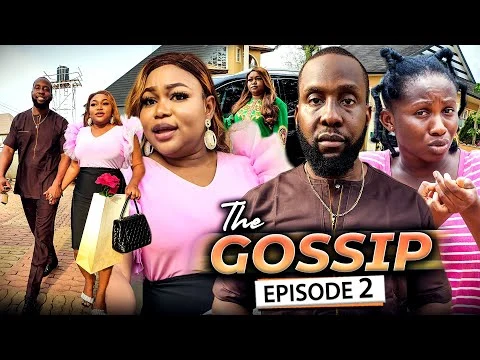 The Gossip Nigerian movie (Ep 2) is Produced by Uche Nancy
Download The Gossip Nigerian Movie Ep 2
file Information:
Movie Name: The Gossip Episode 2
File Format: 360p (Mp4) 
File size: 34 MB
Did you Miss Episode one? Watch And Download The Gossip Episode 1 Here
How To Download The Gossip Nigerian Movie Ep 2
We have compiled a simple way on how to download the movie on our website. Please follow the below steps to download movies so that you don't make mistakes.
Scroll Up the post of the movie
Download links for The Gossip Movie can be found above the post.
Go to the download servers for the movie.
If there's only one download link, use it and download.
After you click the download link, you'll be taken to a new tab where you can download the movie you've chosen.
If you're downloading a movie on a laptop, look in your download folder or the location where you stored the file, and you'll find the movie there.
Balance and enjoy the movie!
If you have any questions or feedback, drop them in the comment section or send an email to [email protected]