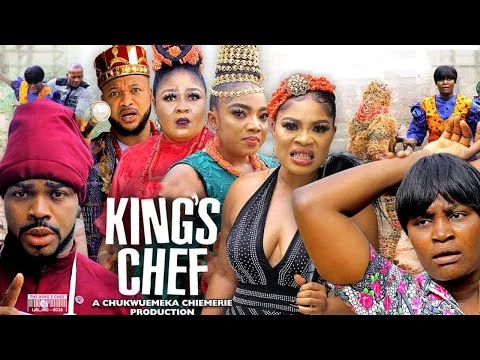 "I swore to the royal family that I would do all in my power to serve them, thus I will never spill any blood. A cook cannot murder his master".
These are the words of a royal chef who was forced by the king's children into poisoning the dying king. Will his current situation cause him to reconsider his promises and oath? Keep an eye on what happens.
Chukwuemeka Chiemerie Produced this movie.
Watch King's Chef Season 1 And 2
People currently Watching: Original Madam
Movie Information
Movie Name: King's Chef Season 1 And 2
Movie Duration: 57 Minutes
Movie Size: 207.28 MB
Movie Format To Download: 360p Mp4 Video
Language: English
*Just Click On The Green Button when you get to the next tab, to download the movie.*
King's Chef Nigerian Movie Cast
Maleek Milton
Chizzy Alichi
Ugo Spunky Obioha
Chantel Igwe
Gina Kings
Amaka Offor
Nneoma Ukpabi
Sele Kent Sele