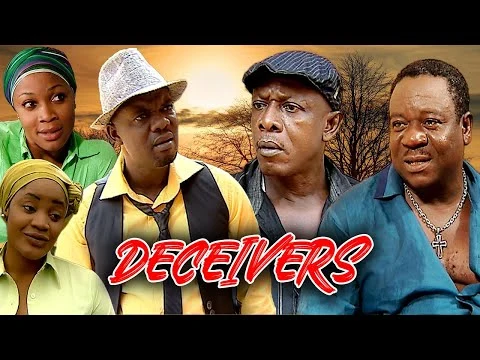 The true identity of the three men who claim to be what they are not is now clear to everybody but this did not in any way stop them from their antics. They further formed a new vigilante group all in view to oppressing and causing havoc in their community.
Watch and download Deceiver Nollywood Movie below!
Note: The real name of this movie is GAMBLERS 1 & 2, while part 3 & 4 is OPEN FIRE.
Both Gamblers 1 & 2 and open fire 3 & 4 have all been joined together into a 4-hour plus full movie which is named The Deceiver.
Watch Deceivers Old Nigerian Movie (Gamblers & Open Fire)
People currently Downloading: Ukwa
Movie Information
Movie Name: Deceivers Old Nigerian Movie
Movie Duration: 4 Hour, 24 Minutes, 14 Seconds
Movie Size: 981 77 MB
Movie Format To Download: 360p Mp4 Video
Language: English
Deceivers Nollywood Movie Cast
Nkem Owoh
John Okafor
Charles Inojie
Uche Ogbodo
*Just Click On The Green Button to download when you get to the next tab.*