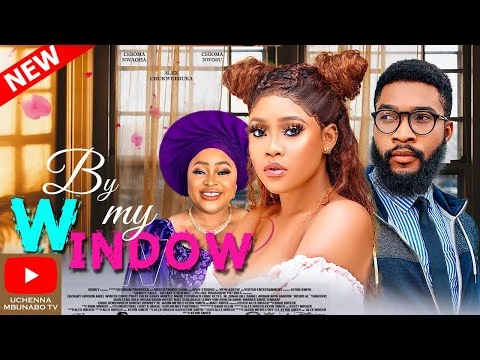 She is a new tenant who unintentionally fell in love with her landlady's son. However, the 'holy land lady' would not allow them to be together since she is too wayward for her son. Follow their struggle to maintain their relationship.
Will love triumph over faith? Watch and download "By My Window Nollywood movie" below.
This movie is produced and owned by Uchenna Mbunabo.
Watch By My Window Nollywood Movie
People currently Watching: Hunted House
Movie Information
Movie Name: I woke Up 30 Nollywood Movie
Movie Duration: 2 Hours, 7 Minutes, 05 Seconds
Movie Size: 375.51 MB
Movie Format To Download: 360p Mp4 Video
Language: English
*Just Click On The Green Button when you get to the next tab, to download the movie.*
By My Window Nigerian Movie Cast
Pamela Okoye
Chioma Nwosu
Alex Chukwuebuka Njoku
Miwa Olurun Femi
Chioma Nwaoha