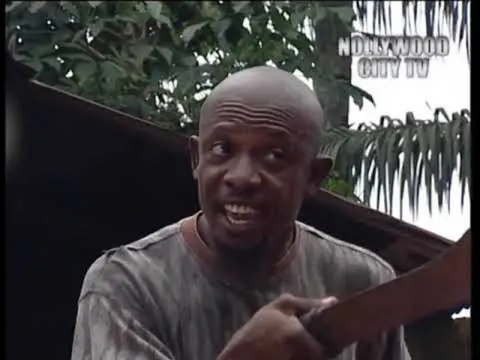 The movie is probably the reason why most people don't go to the village anymore in Nigeria. Odeshi Nigerian movie is an Igbo movie about how men in the village commit different atrocities using black powers.
Ikechukwu a well-to-do man with money, came to the village to visit his mother and sister but was rendered poor and useless by his uncle, Scorpion, because of jealousy.
Ode-Eshi is directed by Sunday Nnajiude.
Watch Ode Eshi Nigerian Movie Part 1
People Also Watched: Baby Police
MOVIE INFORMATION
Movie Name: Ode Eshi Part 1
Movie Duration: 1 Hour, 29 Seconds, 31 Seconds
Movie Size: 367.17 MB
Movie Format: 360p Mp4 Video
Odeshi Nigerian Movie Cast
Nkem Owoh – Scorpion
Sam Loco Efe – Agumma
Charles Okafor – Ikechukwu
Rita Edochie – Uche
Nkiru Sylvanus – Chineye
Clemson Colonel – Egbeigwe
Mary Mukolu – Okonkwo's Daughter
Ada Eze Agu – Iruoma
Promise Odika – Chiedozie
Chuks Okenwa – Ikechukwu
Lilian Gabriel – Chineye
David Ihesie – Udeh
Genesis Uchendu – Okagbue
Mary Onyechere – Mgbogo