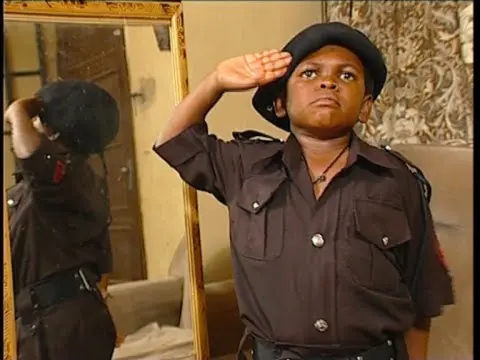 In baby police part 2. Dada continues with his dubious character in the city. At this point his Uncle, Buru is tired. However, Dada is ready to risk it all in serving his father's land while extorting passers-by.
Download Baby police 2 full movie below and you can also watch the full movie of baby police also below.
Watch Baby Police 2 Full Video
People Also Watched: Tom And Jerry by Aki and Paw Paw
MOVIE INFORMATION
Movie Name: Baby Police 2 Full movie
Movie Duration: 49 Minutes, 26 Seconds
Movie Size: 176.28 MB
Movie Format: 360p Mp4 Video
*Just Click On The Green Button to download when you get to the next tab.*
Have you watched part 1? Download Baby Police Part 1
Send an Email to [email protected] to request old Nollywood movies or drop it in the comment section below.